Neridah McMullin
Regular price
Sale price
$19.00 USD
Unit price
per
Sale
Sold out
Flat rate shipping

Handmade with heart

Female makers
The true story about the greatest shearer in the world ... whose incredible shearing record remains unbeaten after more than a century!

"Jack Howe had hands the size of tennis racquets, legs like tree trunks and wrists made of steel. Despite his size, he was light on his feet and did an excellent Irish Jig. But what Jack was really good at, was shearing sheep."

A rollicking Australian story, set in 1892, about the charismatic, Jack Howe - the greatest shearer in the world who set the world record for shearing sheep by hand. He also invented the "singlet"!
Features:
Praise for the Book

The earthy sepia toned colours used in the inviting illustrations, set the background for the hot sweaty work in shearing sheds found all over outback Australia. This true story of Jack Howe, a shearer from Queensland, will intrigue young readers learning about an Australia of the past - ReadPlus.

Neridah McMullin's brisk and witty descriptions of Jack Howe are printed in bold black lettering on double-page full colour illustrations of the shearer wrangling his cloudy sheep from their woolly covers. The large illustrations give Michael Tomkins space to add amusing details to the scenes (is that a sheep's ear about to be clipped off? What is that mouse doing with scrap of wool?) and to explore the characters of the shearing communities in the 1880s - Reading Time.
View full details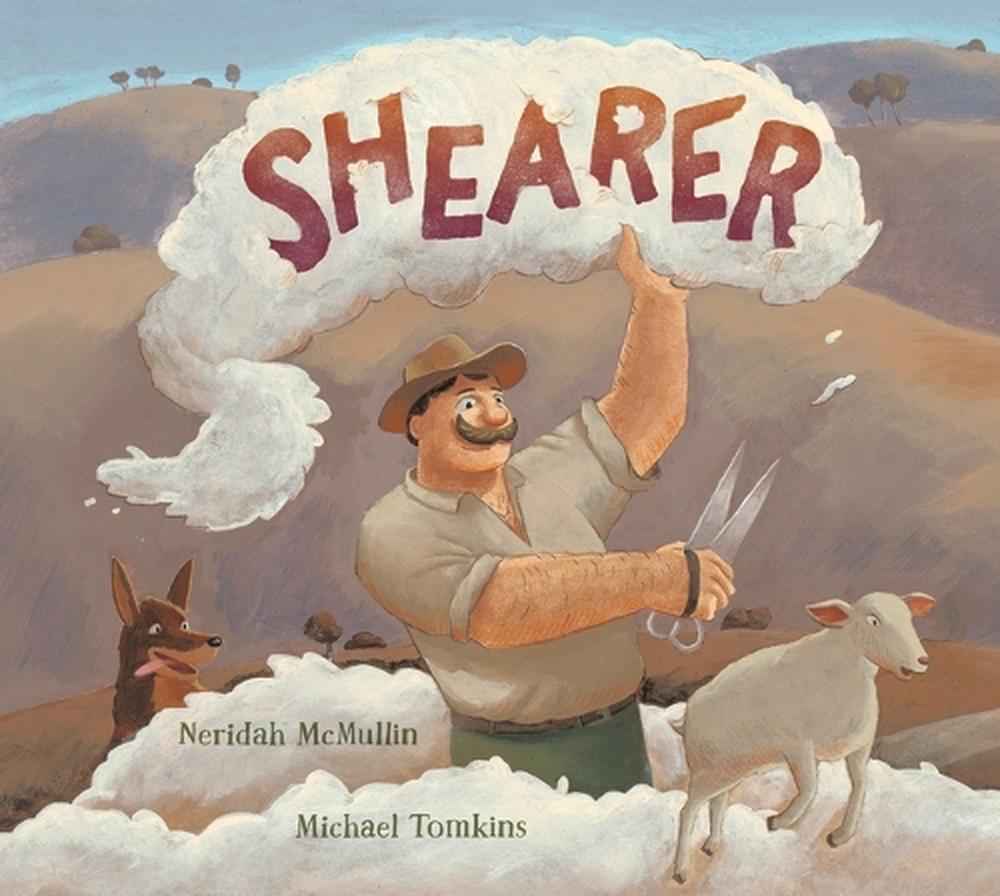 Neridah McMullin
Neridah McMullin loves history and true stories. An author of eight books for children, Neridah is also an award winning short story writer and poet. Neridah loves footy, family, birdwatching, walking her dog and meeting other people's dogs.