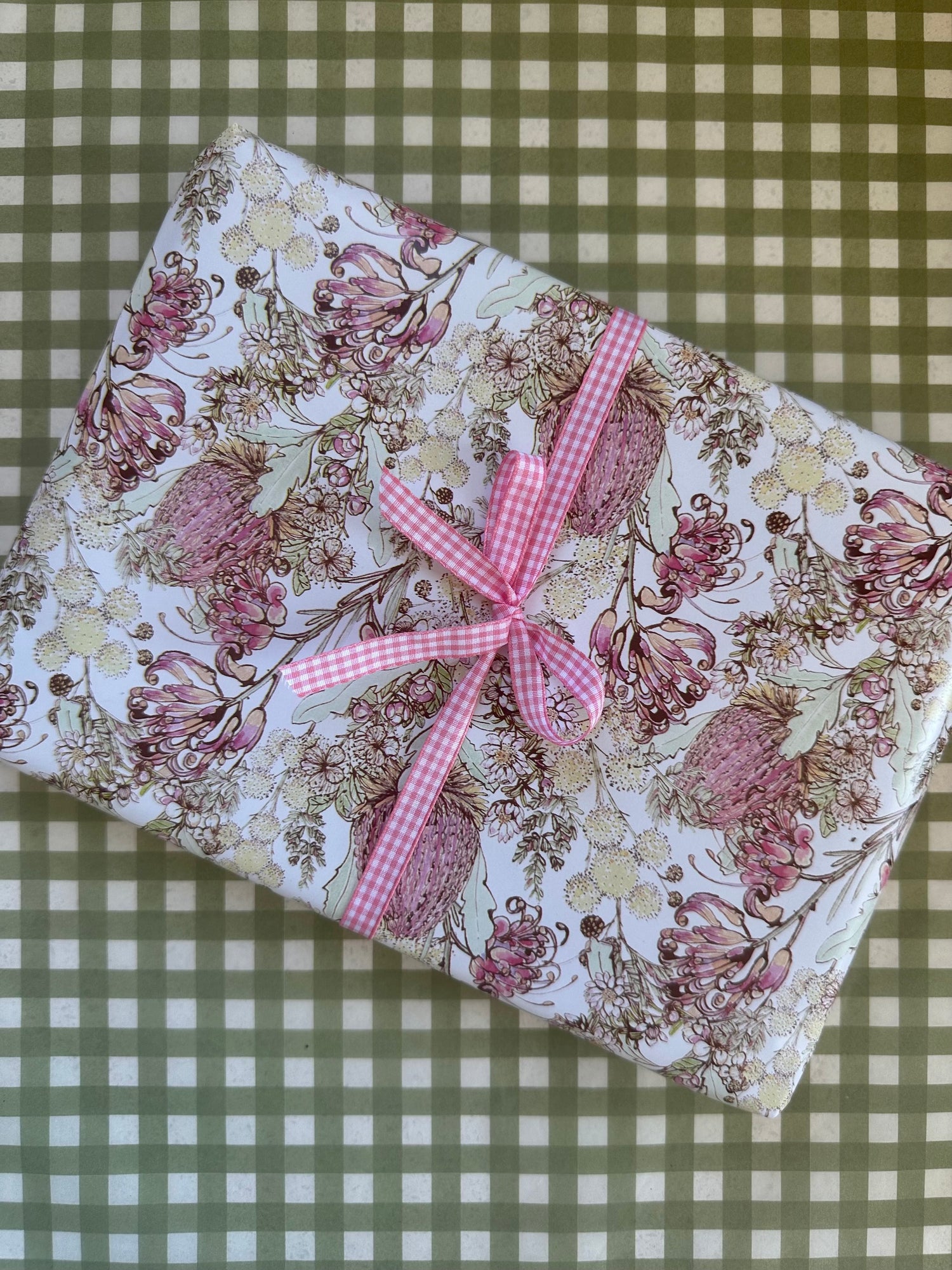 Complimentary Gift Wrapping
Great care is taken to lovingly package your items with those little special touches. With a focus on thoughtful gifting, I also offer complimentary gift-wrapping for any occasion. Just let me know whom the gift is for in the notes section when your item is added to the cart. Wattle & Twine stocks a wide range of gorgeous cards suitable for any occasion. Simply add to cart and I will take care of the handwritten note.
SHOP
Tea Towels make a great wrapping alternative!