Little Echidna Home
Regular price
Sale price
$9.00 USD
Unit price
per
Sale
Sold out
Flat rate shipping

Handmade with heart

Female makers
You'll find these gorgeous tumblers indispensable both at home and on the go. Great for taking with you camping, on picnics, to the sidelines of weekend sport or just at home as they're so lightweight, beautiful and durable. Enamelware is a great options for kids dining at home as it is more likely to bounce than break when dropped.
***Please note: Minor surface imperfections and unfinished edges/rims are a normal result of the metalworking and the enameling process. These are not quality issues, but rather the natural characteristics of enamelware and that's what makes it special and unique. 
Features:
Materials: enamel
Dishwasher safe
Not suitable for microwave use
Capacity: 300ml 
9cm H x 9cm W
Overall Product Weight: 135g
Care:
Do not

 

use your enamelware in the microwave. Remember there is metal/steel under the enamel.
Do not

 

scrub with abrasive materials on the enamel surfaces. Avoid wire brushes, steel wool, scouring powders and use sharp-edged metal utensils with care to prevent scratching.
Dishwasher safe (preferably on a light/glass cycle to keep the design bright and shiny). After dishwashing or hand washing, be sure to

 

dry the underside of the rims to avoid any rusting.
View full details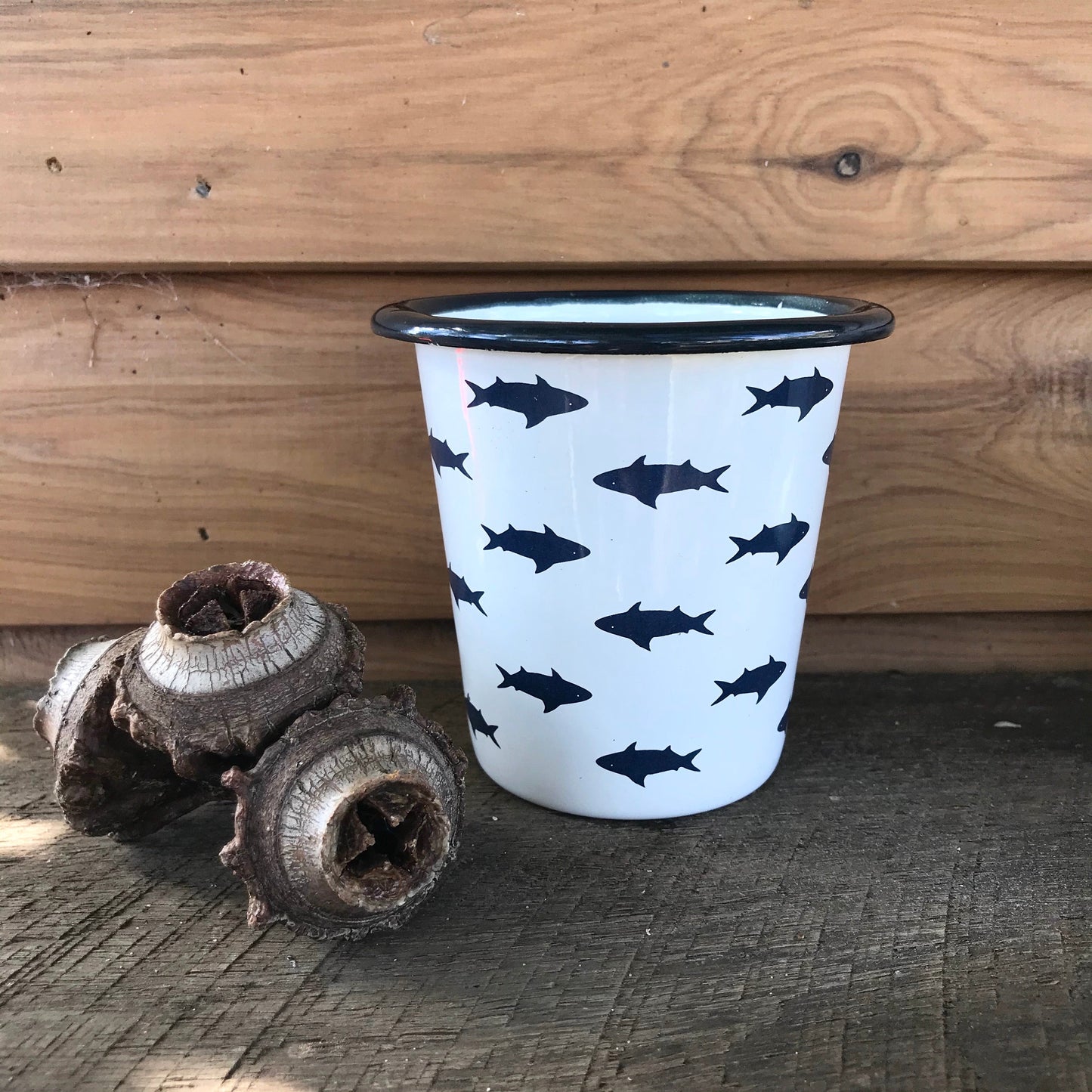 Little Echidna
Born and bred on a property in the Dumaresq Valley in Northern New England, Glenda has vivid memories of a childhood exploring abandoned house ruins on the family property with her siblings and cousins. While not much remained, there was the enamel mugs, plates, wash bowls and pitchers discarded in the old wash room, a little banged and blackened, but still beautifully intact and perfectly usable. Adventures around the shed revealed horse gear hanging from the roof, waxed canvas tool rolls, fire wood carriers and old oil skin coats. Little Echidna Home was born from a desire to showcase these timeless pieces, a part of Australian nostalgic history, and to bring these wonderful products back to life for daily use in every household.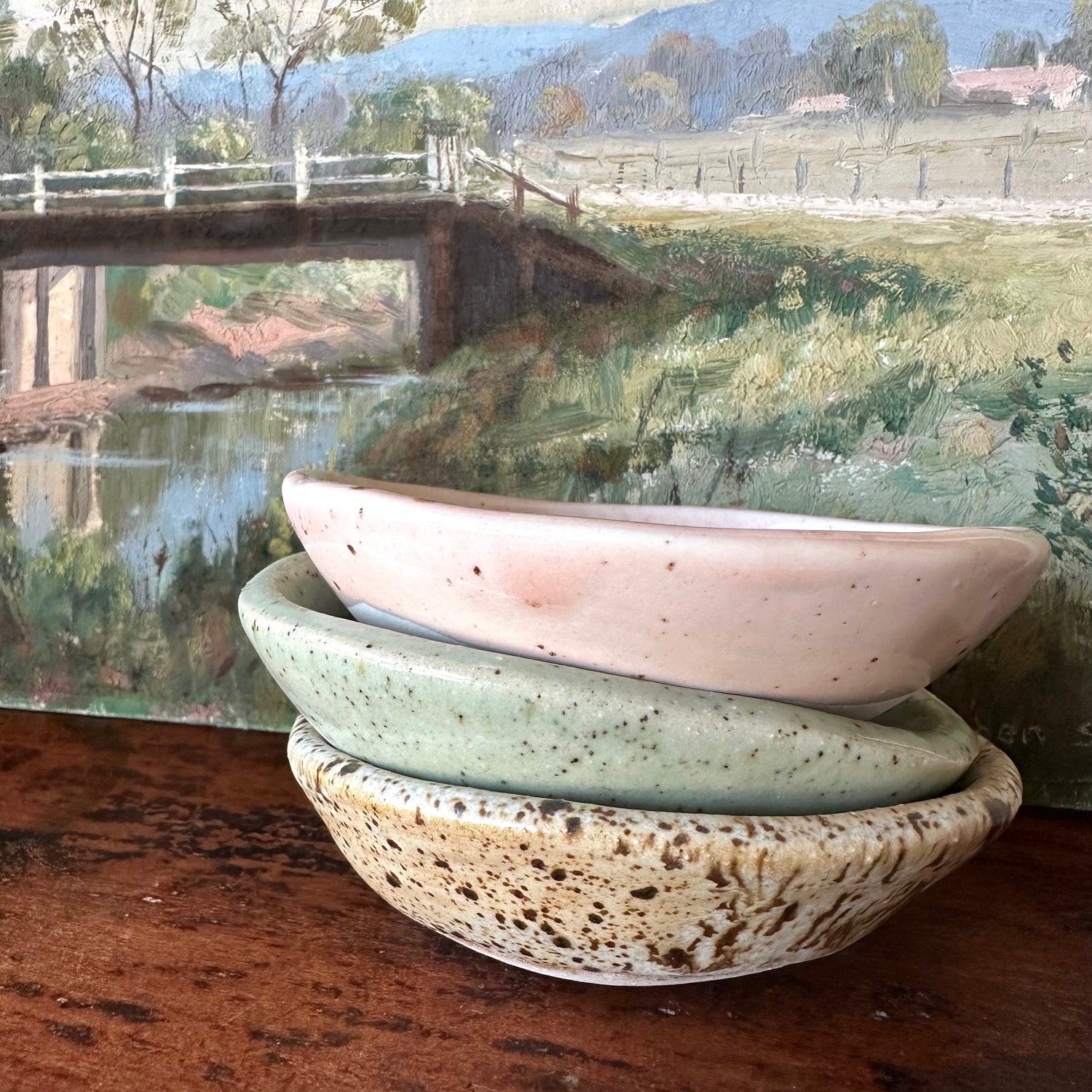 Handmade with heart
It's such fun working on sourcing gorgeous new handmade products by women across rural, regional and remote Australia. There's so many new introductions to Wattle and Twine and I've experienced some serious fan girl moments in the process.. enjoy!
OUR COLLECTIONS
Bespoke

Each piece is unique and brimming with the character only handcrafted can offer.

Intentional

Each piece is carefully created and crafted by hand using quality materials.

AUS made

Each piece is proudly and thoughtfully made in Australia by rural, regional and remote women.