Tambo Teddies
Regular price
Sale price
$11.00 USD
Unit price
per
Sale
Sold out
Flat rate shipping

Handmade with heart

Female makers
Set in the heart of the outback, join Peter Possum, with the help of his friends, as he sets about finding where the music is coming from. A lyrical rhyming story that is bound to engage. These colourful short stories are great for bedtime reading and are the perfect little gift. The smaller format book is ideal for little hands and makes reading in the car all the easier. 
The music was coming from somewhere but where? Peter Possum searches here and there.
View full details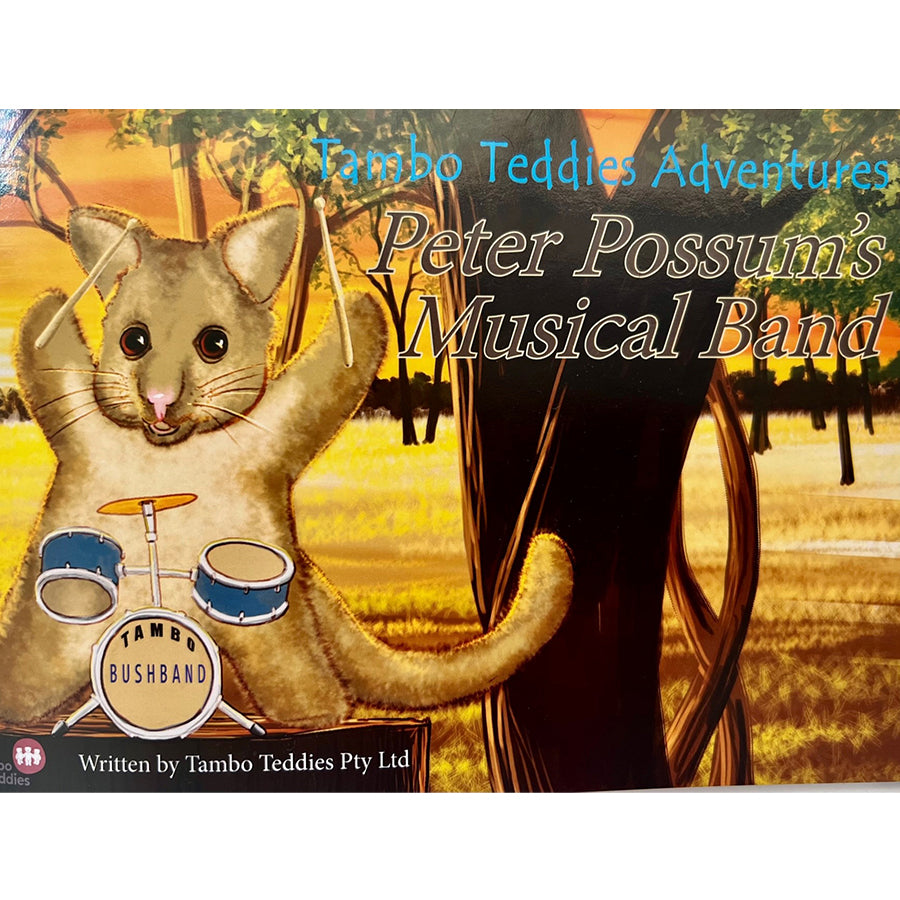 Tambo Teddies
It was 1992 and faced with crippling drought and the impact of the wool price crash, the small community of Tambo, Western Queensland set about dreaming up a new industry to sustain the economy of the little town. Enter three resourceful women – Mary Sutherland, Charm Ryrie, and Helen Sargood – who decided to assist the wool industry, encourage tourists and create employment by making unique teddy bears from wool pelts stuffed with wool. Remarkably, after lots of trial and error, the first Tambo Teddies were ready for sale in February 1993. Now, Tammy Johnson and Alison Shaw have driven the growth of Tambo Teddies since 2017 with their Regional Sewing Hub in Toowoomba. Employing migrant refugees, the enterprising business currently employs fourteen people enabling a much wider range of beautiful products.