Sow n Sow
Regular price
Sale price
$7.00 USD
Unit price
per
Sale
Sold out
Flat rate shipping

Handmade with heart

Female makers
Introducing 'Echinacea' Gift of Seeds, perfect when healing, positive thoughts and love are in need.  Included as a part of our 'Nurture' range, this will be the perfect gift that is both beautiful and useful.
Echinacea is a purple flower with a prominent central cone, giving it the more common name of 'Coneflower'. They are loved by pollinators such as honeybees and butterflies, making an attractive addition to a cottage style garden.
After watching your flowers bloom, they make a lovely cut flower, or are also widely used as a medicinal herb.  The herb encourages the immune system (by increasing white blood cells) and reduces symptoms of cold, flus and other illnesses.
Plant in free draining soil in a sunny location. Bury seeds as deep as the height of the seed and keep soil moist.
Featuring original illustrations by Melbourne artist Daniella Germain, this Gift of Seeds is designed and made in Australia, printed on 100% post consumer waste recycled card and plastic free.
Features:
• Greeting card and gift combined
• Recycled envelope, seeds and plant label included
• Great gift for posting (requires two postage stamps)
• Australian made
• Plastic free
• 100% recycled and recyclable
Complimentary gift wrapping and personal message when sending directly to the recipient.
Seed variety: Echinacea purpurea
View full details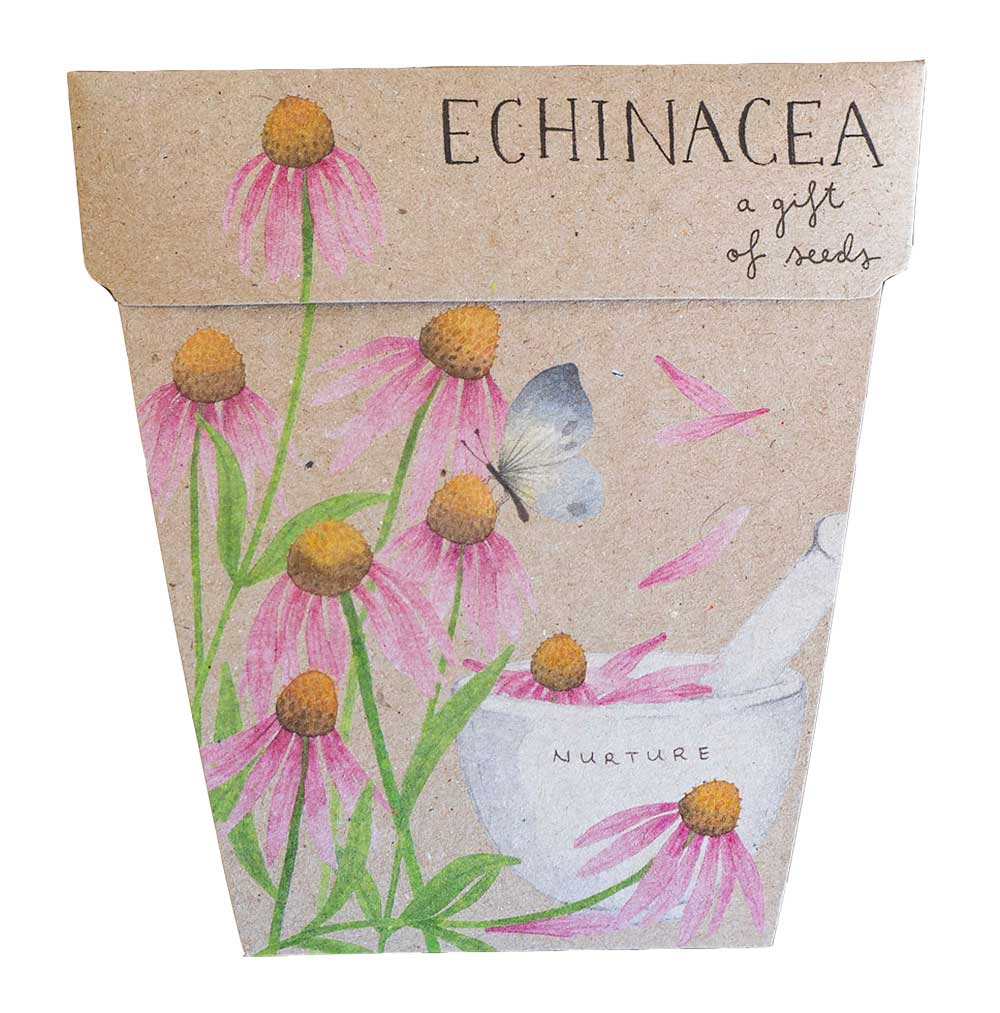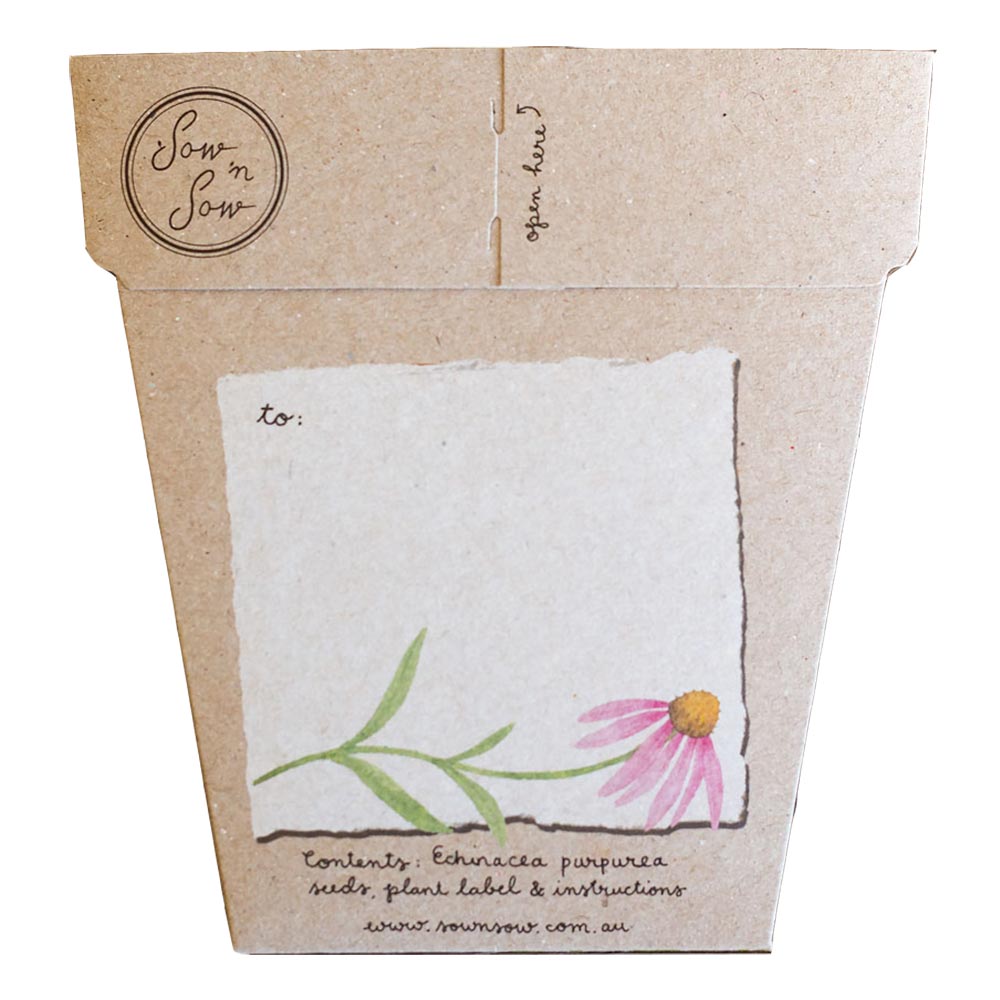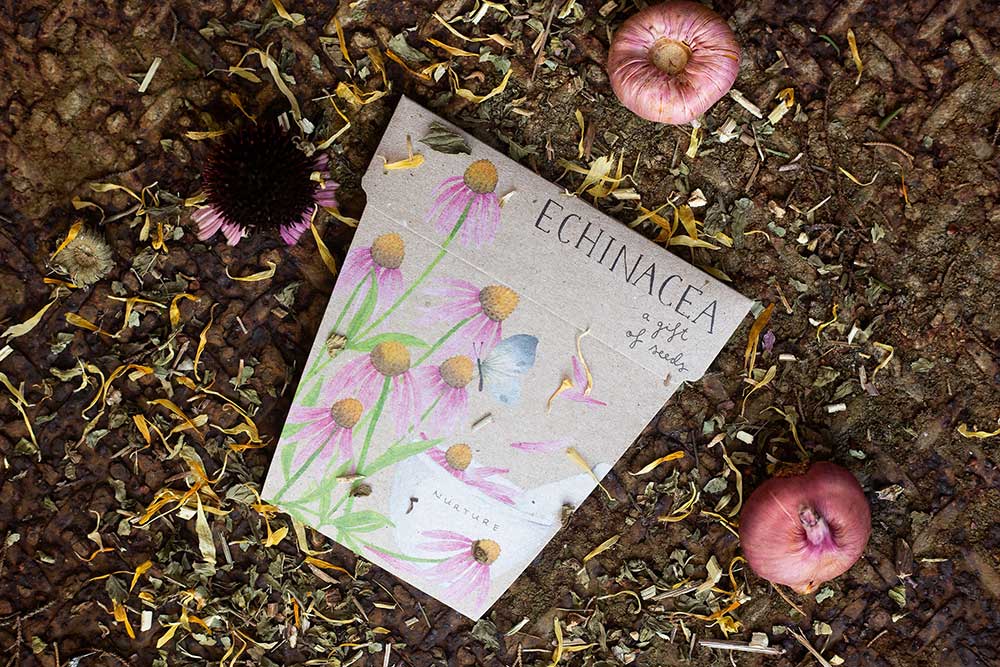 Sow n Sow
From a small seed of an idea, Sow 'n Sow was dreamt up by founder Michelle Brady combining her love of gardening and flair for design back in 2010.
Proudly made in Australia with 100% recycled materials, Sow 'n Sow gifts are enjoyed for months as they blossom and grow and the fully compostable packaging completes its full cycle back to earth.
From the hills of Maleny on the Sunshine Coast, we hope our gifts encourage all they reach to get outside and play in the dirt – because life is too short to always have clean fingernails.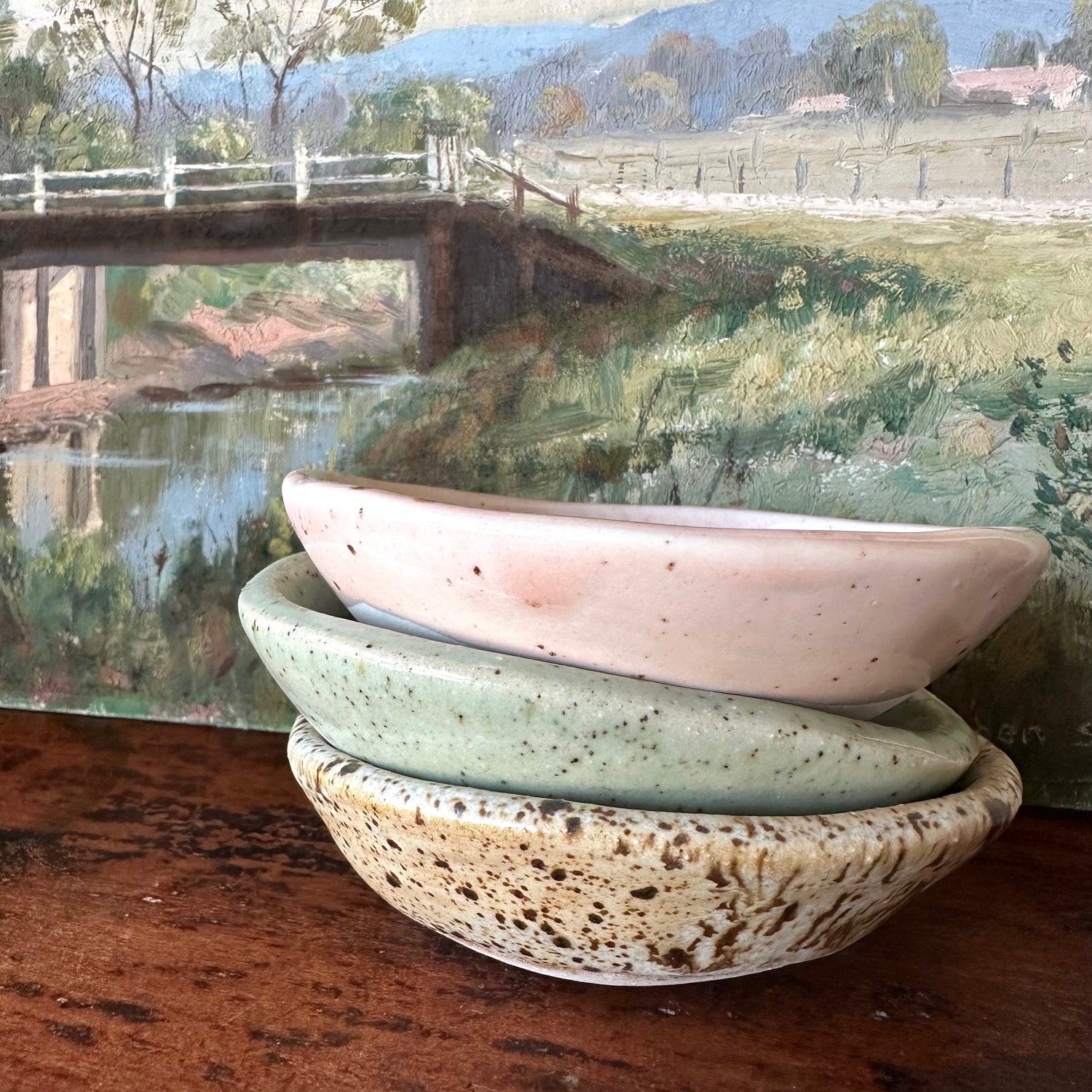 Handmade with heart
It's such fun working on sourcing gorgeous new handmade products by women across rural, regional and remote Australia. There's so many new introductions to Wattle and Twine and I've experienced some serious fan girl moments in the process.. enjoy!
OUR COLLECTIONS
Bespoke

Each piece is unique and brimming with the character only handcrafted can offer.

Intentional

Each piece is carefully created and crafted by hand using quality materials.

AUS made

Each piece is proudly and thoughtfully made in Australia by rural, regional and remote women.