Tambo Teddies
Regular price
Sale price
$11.00 USD
Unit price
per
Sale
Sold out
Flat rate shipping

Handmade with heart

Female makers
Set in the heart of the outback, join Basil and Toby with their friends the Stockman family as they embrace big bush adventures exploring different aspects of country living. These colourful short stories are great for bedtime reading and are the perfect little gift. The smaller format book is ideal for little hands and makes reading in the car all the easier. Purchase individually or as a bundle to collect all four. 
It was a family tradition and the excitement that kept Bayrick Buckly returning to the rodeos. He rides the bulls hoping to beat the buzzer timer of eight seconds. Will he make it this time?
Praise for the Book

Back in 1992 wool prices had crashed and the district was in the grips of a drought. The community of Tambo, western QLD, were challenged to come up with new industry to sustain the economy of this little town. A brain storming session during a workshop developed the idea that Tambo could assist the wool industry, encourage tourists and create employment by making unique teddy bears from wool pelts and stuff them with wool.
View full details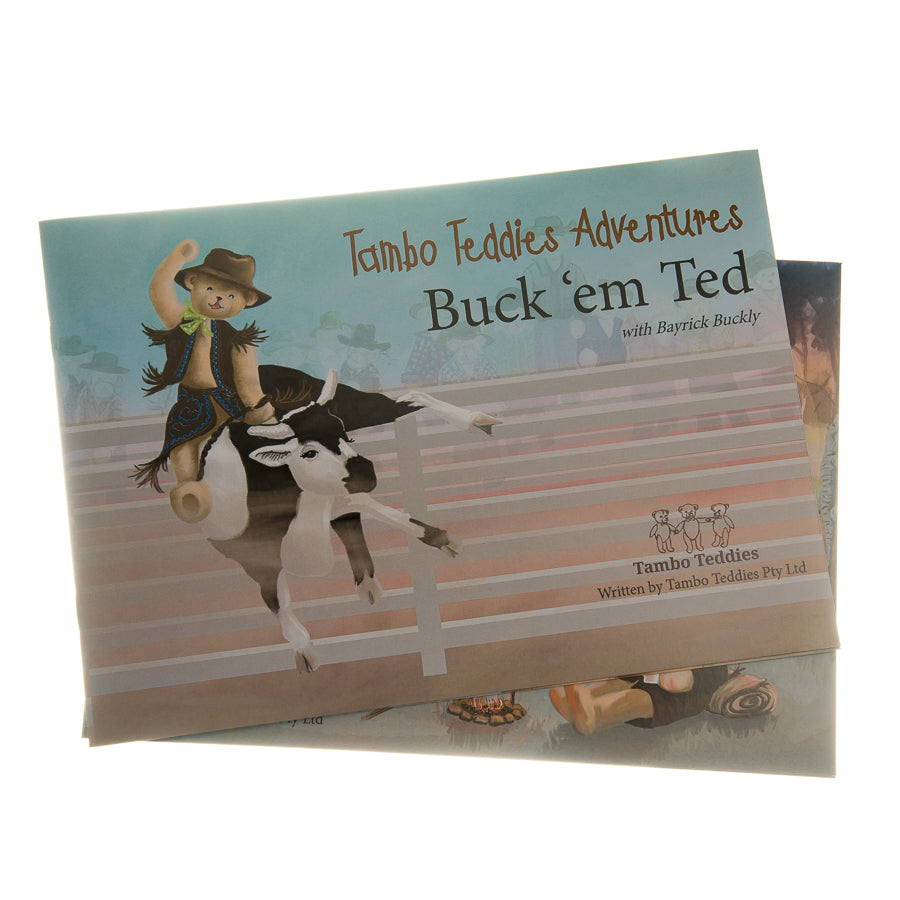 Anna Nunn
Anna Nunn lives at Wooltoona Station near Arkaroola in the Flinders Ranges, South Australia with her husband, Justin and their children, Roy and Ada. The decision to write her first children's book was born from an idea for her very own Cowboy Roy's second birthday. Combined with the station feeling the severe effects of drought and Anna having far less staff to cook for, Anna pursued her idea more seriously. The journey to self-publish has provided Anna with the opportunity to keep herself busy and mentally stimulated while creating a lasting keepsake for her little cowboy.

The next instalment in the Cowboy Roy Adventure series wasn't without its hiccups either with Anna diagnosed with a very rare cancer which saw her have an operation 2 weeks after the birth of her daughter. There's no doubt Anna is full of grit and determination as well as creativity.